The Hobby Line! BBS

About This System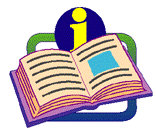 This system is privately owned and operated. It runs on an 4 Core server with 4.0 GB of memory running on a windows-2012r2 operating system.
For additional details, feel free to leave a comment to the system operator.
Login Browser
Create Account
Let us design and host your website. We have been in the business for over 30 years.
If you want to trace your family history and need a quality website, please call
(954) 895-4638 or fill out a request form at Request Form.
home - genealogy web design - support - webmaster


Our Websites are Mobile-Friendly